Click here to join Bux-Matrix!
For the next posts, I'll be sharing my payment proofs from November 'til last month, December. My apologies for not updating this blog as much as before. But, one of my resolutions this 2011 is to update all my blogs at least once a week. And I swore to stand by my resolutions this year.
So, here's my last payment proof from Bux-Matrix: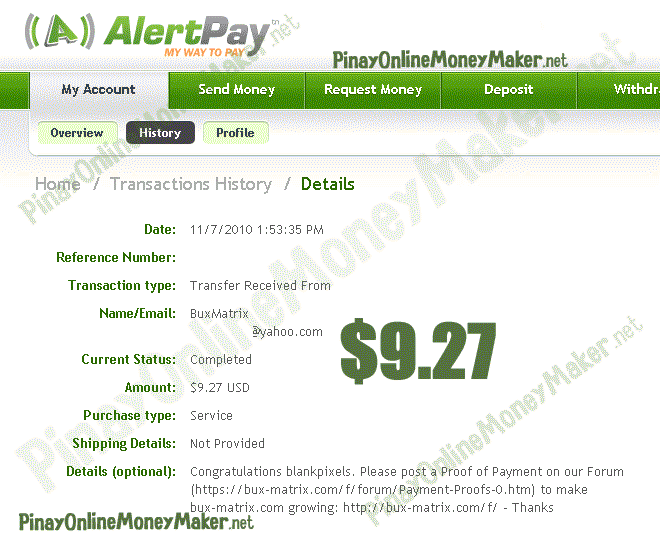 I am already a Bux-Matrix upgraded member. I paid only $12.00 for one lifetime Matrix position AND a 2-month Bux upgrade. I'll explain further about how you earn from the Matrix part of Bux-Matrix, but one of its most important features is you get paid $2.00 for each direct referral who upgrades to Gold membership, plus $1.50 for first level referrals and $0.50 for second level, and so on. So, why not upgrade now? It's only $12.00!

Click here to join Bux-Matrix!