Lockerz is holding 5 redemptions for all their members! Yes, that's 5 redemptions! The first one went live a couple of hours ago, but you still have time to join the other redemptions.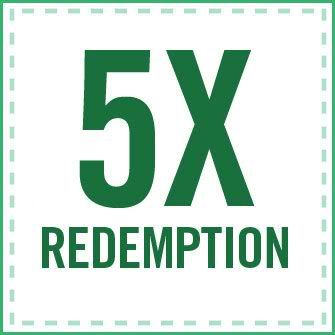 Tip: For Philippine residents, the redemption usually happens at around 5-8am.
If you're eligible to join any of the redemptions, you should've received an email notification. If got lost in your inbox, here's the list of eligibility rules for each redemption:
Redemption 1 – Members who joined Lockerz before August 1, 2009
Redemption 2 – Members who joined Lockerz before December 1, 2009
Redemption 3 – Members who joined Lockerz before August 1, 2010
Redemption 4 – Members who have not redeemed in 5X Redemption and who joined Lockerz before March 7, 2011
Redemption 5 – Members who have never redeemed at PTZ Place and who joined Lockerz before March 7, 2011
I'm not really sure where I belong. I forgot when I started with Lockerz so I'll try my luck with redemptions 2-4.
Lockerz New International Shipping Rules
If you're an international Lockerz member (meaning you live or your shipping address is outside the USA), there's some bad news. Well, actually, for me, it's good news since you don't have to worry about having to pay for duties and taxes. I completely understand why they had to change the Lockerz international shipping rules. Here's a quote from their FAQ:
Why don't you ship to countries outside the US?

International shipping has proven too costly. Members often have rejected items once they have arrived because they have refused to pay for duties and taxes. Lockerz ends up paying to ship such items twice or abandoning them. Everyone loses as a result.
Now, how can you redeem using your PTZ then? Straight from their FAQ:
Do you ship to my country?

We will ship Redemption items to members with US addresses. Winners with shipping addresses outside the US will receive a substitute cash equivalent based on the item?s approximate retail value in US dollars (USD) via PayPal or AlertPay only. Please note that the approximate retail value upon which we are basing the cash award is non-negotiable by our members and all decisions are final. Members still will be solely responsible for reporting and paying any taxes, duties or fees.
So, to keep it short, you get a cash equivalent of the item you're redeeming through your Paypal or Alertpay account. Since I'm actually planning on redeeming Paypal cash only, I don't have any issues with this.
IMPORTANT: For you to receive cash through the 2 payment processors they're using, YOU MUST make sure the email address you're using to login to Lockerz is the same email address you're using for your Paypal or Alertpay account. Just change your email address on your account/profile settings page and confirm it.
When will be the next Lockerz redemption?
Since there are hundreds of thousands of members on Lockerz, they cannot announce exactly WHEN the redemption is happening in advance. They will only tell you it might be happening this day and you have to wait, like the rest of the members, for the announcement that the redemption is live.
If you cannot enter the Lockerzredemption or PTZ place, that means you're not eligible to redeem anything. Make sure you read the rules that they post on the main page to see if you qualify.
Want a FREE Lockerz Invite?
If you want a FREE Lockerz invite, leave your email address in the comments section below. I'll send you one right away!