Being a blogger and partnering with different local brands and companies, I know how important brand marketing is. I also happen to work as a social media / creative digital marketing strategist for a US-based company. I've learned that marketing isn't just about gaining new customers, but keeping the ones who are already engaged in business with you.
One of the most important things I've learned from my work and my years of reading, observing, discussing with marketing / public relations consultants and applying my acquired knowledge, is that you need to engage your customers, old AND new, so they can feel much closer to you, which will eventually result to brand loyalty.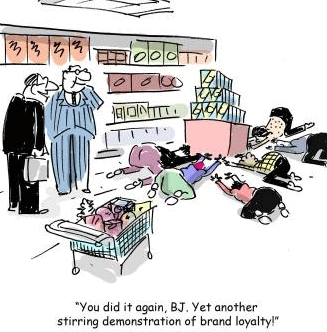 There are many ways to market your products or your brand. Most commonly used is advertising through print, radio, and television, which can really be costly. In this time and age, engaging your consumers and target market through social media sites should be on top of your to-do list since it's faster, inexpensive and can be viral. And so is building a more personal relationship with them.
A company or brand can hire an agency to handle all sorts of marketing for them. One of the most creative and effective ways these agencies can handle for you is organizing your own events or making your company more visible by joining local or regional events where you can present your products to prospective customers.
This is why I give kudos to companies / brands who are smart enough to select a marketing agency who can engage their consumers to build brand loyalty. When choosing your marketing agency that will help you, make sure you do your research and find out what they've done in the past. They'll be representing you, so it's just imperative that you get to know them too.