This blog has been neglected for months, but that doesn't mean I have stopped making money online. I can never stop thinking about earning money, may it be through my own computer shop / internet cafe business, or my online jobs and other ways I make money over the internet.
To be quite honest, though I'm already in my very early 30s, working and making money online, plus running my own business, there are still a lot of things I need to learn about finance and how to handle money wisely. Though it pains me to admit it, I can't say I've saved enough money for my future since I fully support my family financially. My mom and I are the only breadwinners (hopefully, this year, my brother will be able to help out too). And there are days I feel I need someone who can educate me about being smart when it comes to money matters. I badly need the help.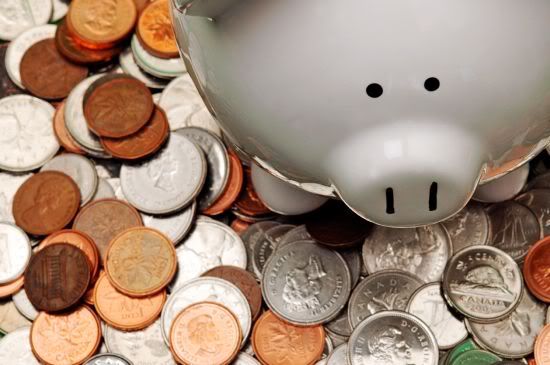 I sometimes blame my mother for passing on this habit of living off paycheck to paycheck, but it's not really her fault and I can't frankly criticize her for that since she was the only parent who raised and supported us financially (emotionally and mentally too) when we were growing up. There are days I feel that it's because we're too selfless that we end up not saving enough money for ourselves, for our future.
Being a single woman, I know I need to take my current financial situation seriously. Though I'm a firm believer of living each day like it's my last and living life to the fullest, I know how important it is to save money, especially with everything I've got planned for the future.
For instance, I desperately want to move out of our home here and buy a new house or condominium unit I can call my own. It's not that I don't want to be around my family anymore. I actually want them to live with me, away from our area here in Malabon. I need to live somewhere closer to malls, grocery stores, and restaurants. I wish I'd have time to read more mortgage information to help me decide or plan ahead to achieve this.
If you're someone who can help educate me, let me know. But, for now, I'll continue on sharing what I know about how to make money online.