It's been a month since I last posted an update here on Pinay Online Money Maker. For that, I sincerely apologize. I've been receiving emails from you, my dear readers, asking me about updates and I have failed to respond. It's ridiculous how hectic it's been for me with my other blogs, my business offline and, well, my personal life. But, I promise to make it up to you with a series of new posts in the coming days about my other money-making programs/sites.
By the way, I will be moving this blog to a new server. I've received emails from people who say my blog is usually down on their end. It's a DNS issue with my current server so you might experience some downtime while I move this blog to my new server. Thanks to my uber generous host!
Now, let me share with you my payment proofs and withdrawal proofs  from November to December 2010. As much as I would like to post them individually, I don't want to flood this blog and your inbox/feeds with those. What I've decided to do is post all my payment proofs left from 2010 in one post, and then do a monthly posting for the rest, until I get to the most recent ones.
November 2010 payment proof from Scarlet-Clicks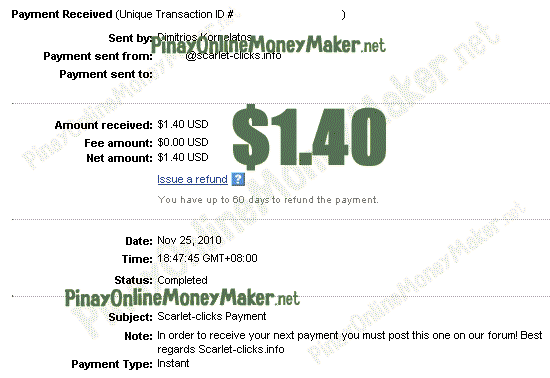 November 2010 payment proofs from
sister PTC sites Clicksia and Incentria: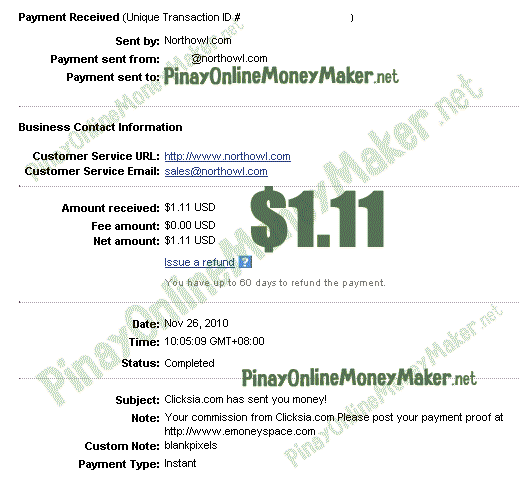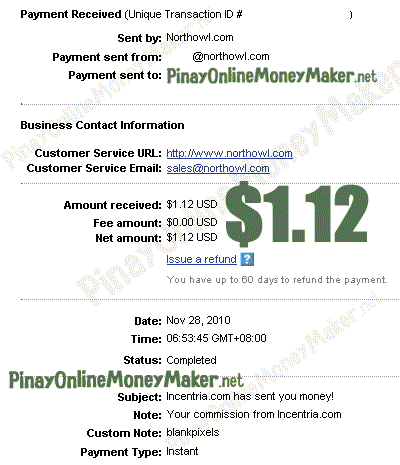 November 2010 payment proof from OnBux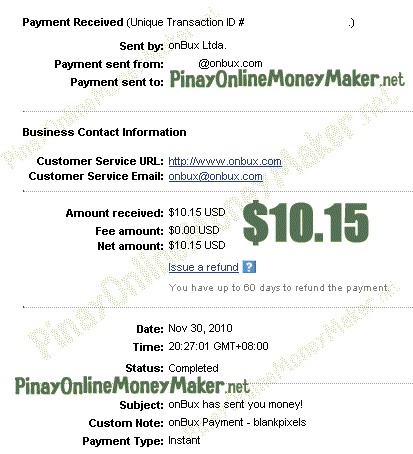 December 2010 payment proof from PPLinx
December 2010 earnings withdrawal proof
I usually withdraw my Paypal funds when I've got about $200 in my account. But, I decided to withdraw early so I'd have extra money for our Northern Luzon getaway (click for my posts about our trip).
That's it for the rest of my payment proofs in 2010 that I haven't shared here yet. Will be posting more proofs for January 'til the most recent ones next.
Again, you can check the summary and details about my earnings in 2010 on my 2010 year-ender post.